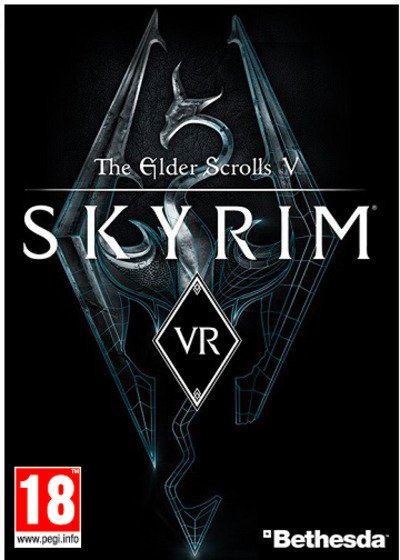 The Elder Scrolls V: Skyrim PC VR 2018
Release date: 2018
Platform: PC / Windows
Publisher: Bethesda Softworks
Language: English
Language: English, German, French, Chinese, Spanish, Japanese, Polish, Italian
Game Rating: 7/10
File size: 27.88 GB
System: OS: Windows 7 / 8.1 / 10 (64-bit versions) Processor: Intel Core i5-6600K or AMD Ryzen 5 1400 or better RAM: 8 GB of RAM Video card: Nvidia GeForce GTX 970 / AMD RX 480 8GB or better Disk space: 15 GB
The Elder Scrolls V: Skyrim VR is the same beloved RPG fantasy action game with a first person view, but now in virtual reality, created specifically for VR technology ...
The events of the game still take place in Tamriel, in the vastness of the legendary Skyrim. Well, you are in the role of the Dragonborn, the hero, whose arrival in this world was foreseen by prophecy. You will have to save this world, fight with numerous dragons that have returned from oblivion and are now burning entire cities, plunge into a series of intrigues and events that can affect the entire surrounding world as a whole, and not only.
The coolest thing about this version is that it was created exclusively for virtual reality glasses, and now allows you not only to play for the hero, but also to become him personally. Immerse yourself headlong into the world of Skyrim, become a hero who will be respected and honored, make friends with your own eyes, as if in reality, see fortresses, cities, a capital, ancient ruins, and not only, become a magician or a powerful warrior, study dozens of cries, one of which can even pacify the dragon and save this world. Now you can feel everything that happens in a way like never before.
Hardware Notes:
You need a VR headset in order to play this game.
This release was successfully tested with an Oculus Rift VR.

General Notes:
Block the game\'s exe in your firewall to prevent the game from
trying to go online ..
If you install games to your systemdrive, it may be necessary
to run this game with admin privileges instead

How to install:
- Extract
- Burn or mount the .iso
- Run setup.exe and install
- Copy crack from VREX dir to installdir
- Play
Game is updated to v1.4.15.0.8

The language can be defined during the install process. If you want
to change the language just run the setup again.
Remember to re-apply the crack.