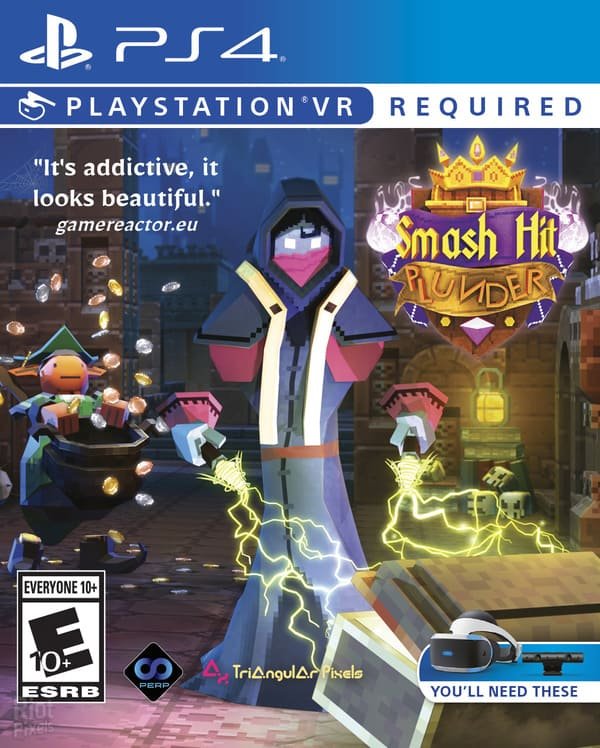 Smash Hit Plunder PSVR 2018
Release date: 2018
Platform: PS4
Publisher: TRIANGULAR PIXELS LTD
Language: English
Language: English, Spanish, Italian, German, French
Game Rating: 6/10
File size: 1.36 GB
System:
Time to wreck!
The game takes place in the scenery of a magical medieval castle and the adjacent lands. Become a powerful magician and explore his dungeons.
Play alone or go on an adventure with friends in Treasure Rush, Scavenger Hunt, or Free Play.
Face off against other players in Poltergeist Panic, or fight for treasures in Jewel Duel.
This fascinating story with 5 game modes and an unusual ending will captivate you for many hours.