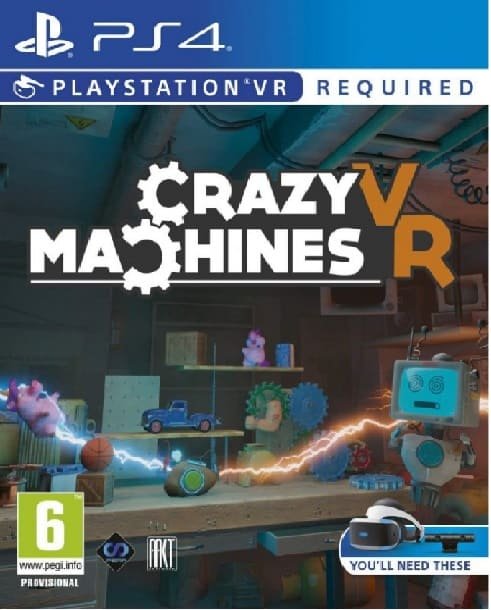 Crazy Machines PSVR 2019
Release date: 2019
Platform: PS4
Genre: Puzzle
Publisher: EUROVIDEO MEDIEN GMBH
Language: English
Language: English, German
Game Rating: 6/10
File size: 3.14 GB
System:
The game consists of five chapters in an unusual setting, full of challenges and trophies.
You will travel through unknown universes and dive into the depths of the mind of a mad professor.
Components of all shapes and sizes are at your disposal for building and experimentation.
Crazy Machines VR takes you to the center of the puzzles you can't solve something simple.
This game is full of discovery and reverence for a franchise that is more than a decade old.