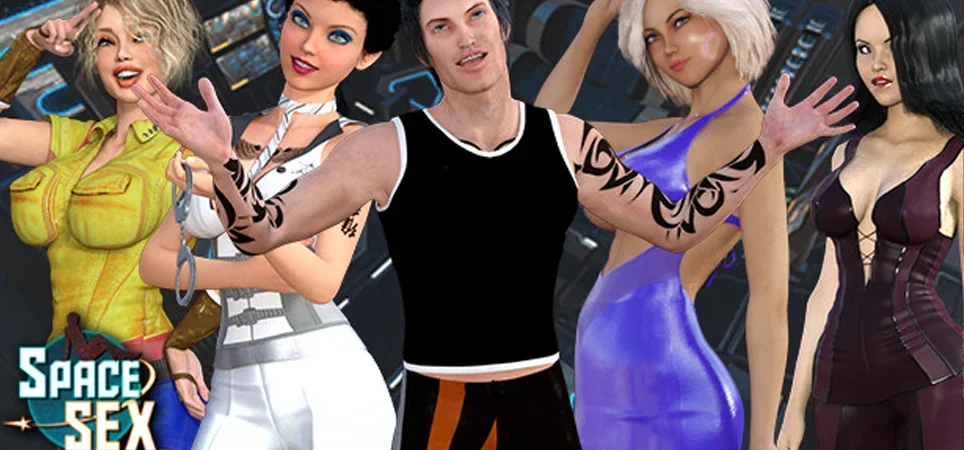 Embark on an exhilarating and seductive sci-fi adventure that promises a satisfying conclusion!
Engage in five captivating stories presented in a visual novel format, intertwined with interactive sexual encounters.
Explore the freedom to create custom combinations of sexual partners, allowing you to mix and match to your heart's desire.
Purchase this game and gain permanent ownership of the enticing female characters within it.
No membership requirements necessary.
Enjoy free updates and ongoing support for an enhanced gaming experience.
SPACEY FEATURES:
Immerse yourself in five visually stunning stories, accompanied by deeply engaging narratives that will captivate your senses.
Indulge in a variety of thrilling sexual encounters, including the exhilarating experience of threesomes.
Encounter over a dozen different sex positions, ensuring a diverse and satisfying gameplay experience.
Play in No-VR mode using only a PC and mouse, without the need for a VR headset.
VR support available for HTC Vive and Oculus Rift with Touch, for an even more immersive experience.
Did we mention threesomes? Prepare for an unforgettable adventure!
Experience a sinfully wild sci-fi journey that culminates in a gratifying happy ending! Immerse yourself in the visually stunning and erotically charged 3D.
Supported VR Headsets: HTC Vive, Oculus Rift, Oculus Quest (Oculus Link mode), Microsoft Mixed Reality
SinVR does *not* currently support Oculus Go, Samsung GearVR or Android/Cardboard
The minimum comment length is 50 characters. comments are moderated