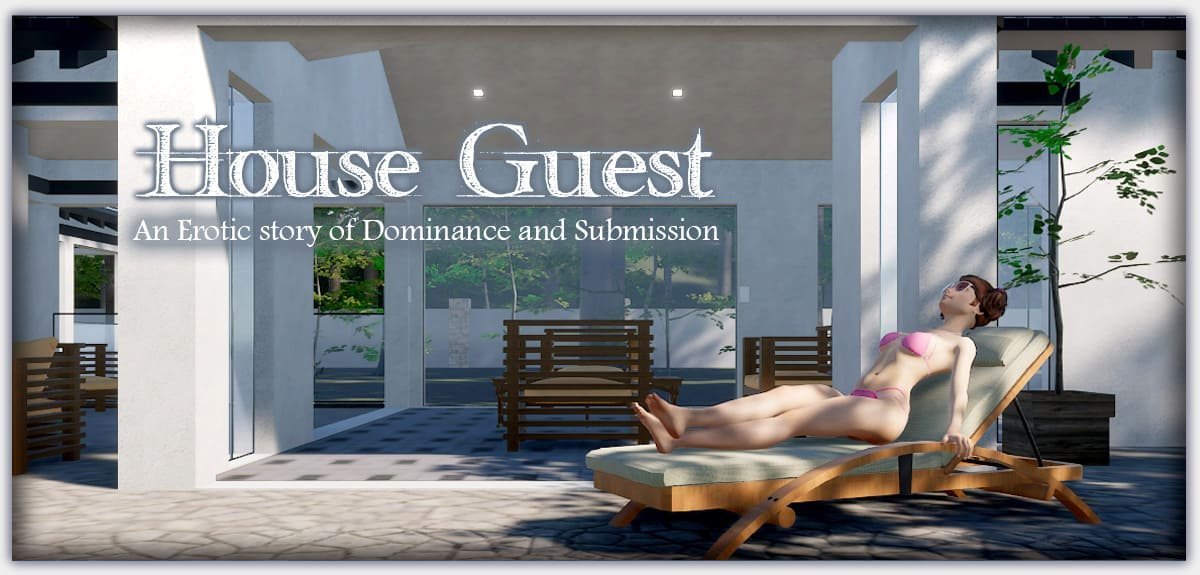 Release date: 2020
Platform: PC/Windows
Censorship: Absent
Language: English
Type of publication: Original
File size: 4.17 GB GB
System: OS: Windows 10 x64 / CPU: i5 / RAM: 8GB / VRAM: 2GB / HDD: 5GB
In House Guest, you take on the role of a dominant older gentleman who is annoyed to discover that he is about to have an unexpected house guest. But when she arrives and turns out to be a gorgeous young college coed who appears to be flirting with you, things take a surprising turn.
She flirtatiously assures you that she is a Good Girl who always does what she is told, and you decide to put the sweet submissive girl to the test. You quickly find that the more assertive you are, the more willing your house guest becomes. As the story unfolds, you discover that no matter how hot your commands are, her answer is always "Yes sir."
House Guest is an amazingly erotic first-person story of the dominant/submissive relationship between you and your gorgeous, willing young house guest. It features:
Voice Recognition technology, allowing you to speak directly to your house guest using preset commands. Voice interactions range from simple questions like "How was your day", to more direct commands like "Take off your panties" and more.
First Person Virtual Reality – The game takes place from a first person point of view, and can be played with or without Virtual Reality equipment.
Full English Voice-Over by professional erotic voice talent, including the amazingly sexy Mia Sloane as the main character, Rachel.
Menu driven interactions, allowing you to "speak" or use a controller or keyboard/mouse to give commands.
A number of options that will have you playing the game more than once, to see the outcome of every possible command.
No installation required.
The application is launched by the executable file HouseGuest.exe located at the root of the folder.
If the folder was moved to another location, do not forget to rehash the torrent to stay on the distribution.
The minimum comment length is 50 characters. comments are moderated