Can you make it? – Aria Valencia VR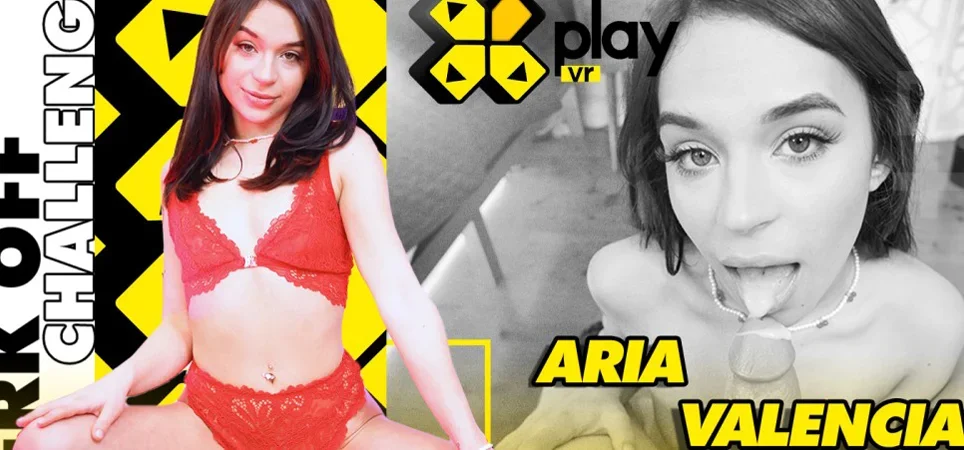 Aria Valencia possesses an enchanting smile and a beautifully toned physique. Not only is she a captivating young woman, but she also revels in taking charge. Today, she will assume control over your pleasure, and the game you are about to embark on revolves around endurance.
In this immersive XPlayVR experience, Aria Valencia will engage in a captivating game with you. She will provide explicit instructions on how to pleasure yourself, and it will be your challenge to reach the end. Should you find yourself unable to hold on, there's no need to worry. Simply raise your hand, and Aria will slow down the pace for you. Be cautious, though, as you only have a limited number of slower moments before Aria will insist on starting anew. She is eager to witness your climax on her face, but the rules dictate that you must wait until she grants permission.
Prepare yourself for an exhilarating encounter as Aria Valencia takes control, pushing your limits and testing your self-control. Follow her lead, embrace the challenge, and experience a level of pleasure that will leave you yearning for more.
To enjoy XPlayVR in virtual reality mode, a Quest VR headset is required for hand-tracking interactions. However, the game is also accessible on flat screens, such as PCs or smartphones, using on-screen controls.
Watch VR game trailer Can you make it? – Aria Valencia VR
The minimum comment length is 50 characters. comments are moderated