Late Night Affair At The Office VR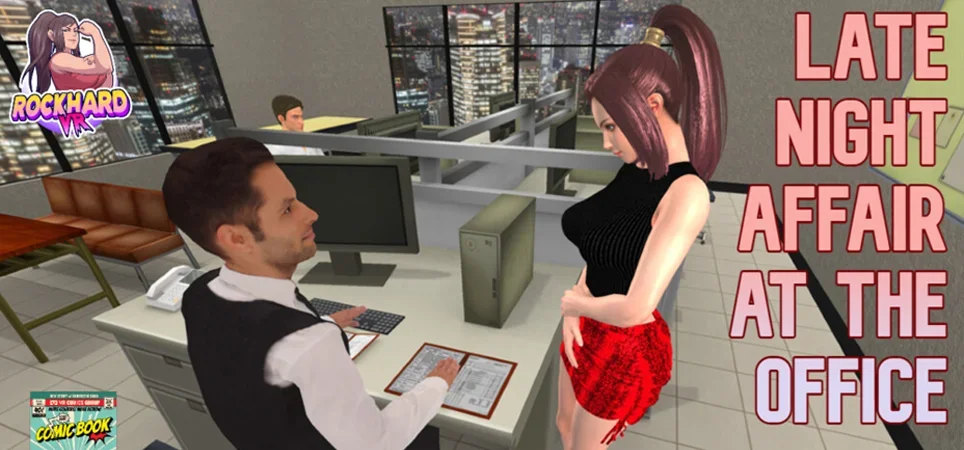 You've been putting in long hours at work lately, and it's time to blow off some steam. Have some fun with your co-worker who's equally stressed, but be careful not to get caught!
Immerse yourself in a fully animated VR comic that can be played directly from your browser. Click the blue "Stream Game" button to initiate the loading screen. Then, customize your settings and start playing.
Exciting Features:
[New!] Passthrough AR Support
Customizable colors for hair, skin, eyes, clothes, and more
Support for Oculus Quest Hand Tracking
Oculus Go users can use a laser cursor for interaction
Adjustable breast size and realistic physics
Body sliders to modify body shapes
"Hide Menu" option available on the start menu to remove the overhead menu button
Developer's recommendations for the optimal experience:
On your first playthrough, pay attention to the plot.
Explore different perspectives and try out various costume combinations.
The "Repeat Sex" button allows you to loop the scene without interruptions.
If objects are obstructing your view, there are options to hide them.
Speech bubbles can be turned off.
Compatibility:
Oculus Quest (with Hand Tracking Support)
Oculus Quest 2 (with Hand Tracking Support)
Oculus Go
Pico 4 (No Hand Tracking Support, No AR)
Variable Functionality Headsets: These headsets may work intermittently:
Steam VR [Index]
Google Daydream
Oculus Rift (Microsoft Edge)
Oculus Rift S (Microsoft Edge)
WindowsMR (Microsoft Edge)
HTC Vive (Install Firefox Reality from Viveport) or (Microsoft Edge)
The minimum comment length is 50 characters. comments are moderated