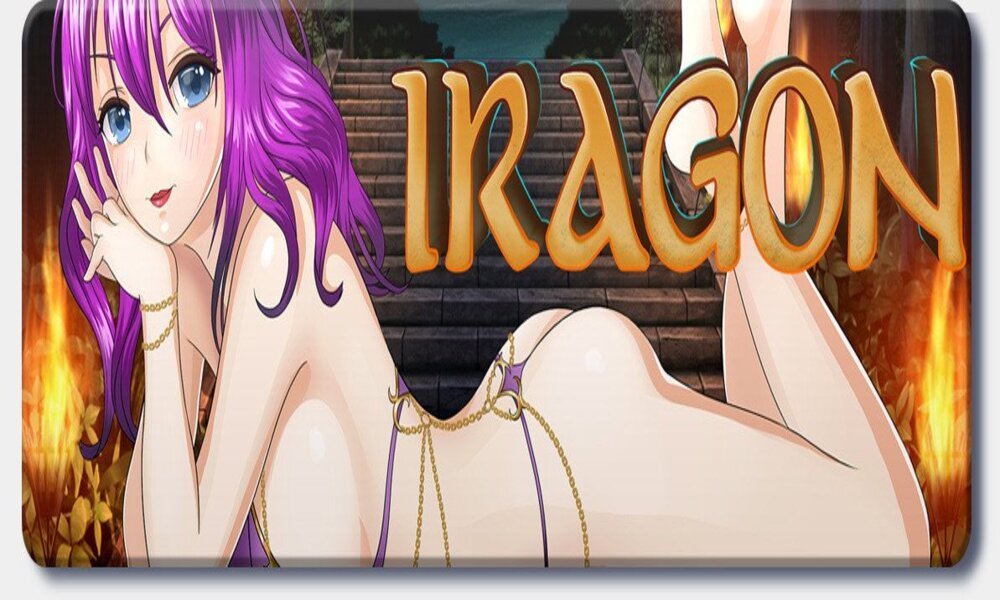 You play the game as Darick, a poor kid from a small village. Everything for him changes when he meets Erika, a bisexual girl who gets ambushed by soldiers of the Empire.
To help her, you must learn to use your magic, but on your quest to bring her home safe you will have to journey into a dangerous frozen world. Along the way, you will
battle enemy soldiers, undead skeletons, and perhaps cross paths with seductive creatures of the frozen land while you unlock new erotic adventures with the beautiful Erika.
So this is ultimately a game about living out a high fantasy adventure, with a strong emphasis on putting the player in control. The game is meant to be experienced in VR, but we dedicated
an equal amount of care in delivering a standard version that will work for players who do not have a VR headset.
Intimate Scene Rework - We weren't quite happy with the Rogue girl scene in the Experimental Hall, so we decided to add a few new shots to make it longer and hopefully more delightful. As well as a few technical fixes.
Physics - We've been struggling with hair, boob and other physics for quite some time now, and we are happy to say that we are getting closer to making them absolutely delightful. You can see the new and improved hair and boob physics in the Experimental Hall intimate scenes.
New Character - We mentioned our work on the new character - the Dark Elf. We've made some progress on him - his armor is now fully textured, we also made slight adjustments to his skin, hair and height. You can check him out in the Experimental Work in Progress area.
New Character Changes - If you remember the dark elf that we put in the Experimental Hall a couple of weeks ago, he now has textures on his skin, hair and eyes.
Village additions - We added a greybox model of a new sign for the Tavern. We wanted it to be seen from afar, so that when you get the objective to find the tavern, you'll know exactly which building it is.
Intimate Scene Changes - We keep working on the sex scenes for every girl in the game. We made some shots longer, changed some camera angles.
General Fixes - This build we were mostly fixing bugs with the character models, with the levels, collision fixes and with everything else you can think of both in 3rd person and in VR.
Experimental Hall - We gave different outfits, hair and eye colors to the slave girls, so there is now a bigger variety to choose from. Also in the "Work in Progress" section we added a Dark elf model, who is going to be a part of the full game story, here you can only check out what he looks like.
Village Level - We added a sign on the tavern in the village. It's called "The dog and the duck" so now it will be easier for players to find it.
Intimate Scene Changes - We reworked all of the intimate scenes in the game, starting with the sex scene in the camp area to all of the scenes in the Experimental hall. So you can now go around and enjoy the new experiences.
VR Improvements - We made some adjustments to the spell inventory in VR that will now hopefully be more comfortable for players. We also added a cool dying sound.
New additions in Experimental Hall - We added some new features and changes in the experimental hall. The inn bedroom that's in the first corridor to the left now has a pretty, intimate scene with the Rogue Girl. The slave girls in the dungeon got different outfit types. And in the crossbow room in VR, we added a trail to the crossbow bolt, so that you can see it better.
Unified Build - Our programmers came up with a solution to have both builds (VR and 3rd person) in a single, smaller in size file. When you download Iragon, you will see 2 exe files, one for VR and one for 3rd person.
New Weapon - Remember the axe you can unlock after scavenging some chests? Well we have a brand new model for it as well as cool new animations for swinging it, so make sure you unlock it, to check it out.
Changes in Experimental Hall - The experimental hall got a few improvements made to it, such as better lighting and better art for the ceilings. We added a skylight in the main room that separates the corridors to brighten things up. The corridor ceilings got new chandeliers and a prettier design.
Warrior Girl Black Outfit - If you remember the rogue looking girl in the experimental level, you will notice something different about her. She used to wear a red outfit but we decided black suits her better.
Warrior Girl Previews - Before entering the chambers of each of the warrior girls you will see a quick preview of them. They will show off their looks to spike your interest before having the chance to interact with them. You can find them in the experimental hall.
Switcheroo - The perky pink haired Erika has been in the spotlight as the romantic interest for a while now and we think it's time to give someone else a chance. Enter Jenna. The dark haired bombshell will be taking center stage to see if the players like spending their time with her, more than they do with Erika.
New Outfit - With Jenna taking the place of Erika, she also needs a skimpy outfit to change into when she wants to get more comfortable and intimate with Darik. So we redesigned Erika's skirt outfit to match Jenna.
Succubus music - The succubus scene is getting some love again and is starting to reach its intended look and feel. With music to set the tone and sound effects to enhance the action.
New Slave Girls Outfit - We know that everyone likes naked girls, but we think that we should at least have the option to give them some clothes. So we made a little outfit for her to wear if she ever needs to.
Experimental Hall - We've replaced the old experimental room with a whole new level that we call the Experimental Hall. Unlike the old experimental level, it has full art and each room has a different style. The rooms with combat look like a training room, the rooms where you can have sex look like bedrooms and the ones with slave girls look like slave rooms.
Demon Girl Sex in VR - In VR you now have the option to have sex not only with Erika, but the demon girl too. You just have to reach the last camp and have sex with Erika first.
Combat Improvements VR - We have made some improvements to the combat in VR. Enemies should no longer be running circles around you. We also changed some attacks that were hard to parry with easier ones.
Recruiter animations - We've made some improvements to the animations of the recruiter from the start of the game
Skeletons to Soldiers - Erika is now being attacked by soldiers as opposed to skeletons when you first meet her. This ties in with the conversation you have with her.
The minimum comment length is 50 characters. comments are moderated