Genn's Vision of Nzoth VR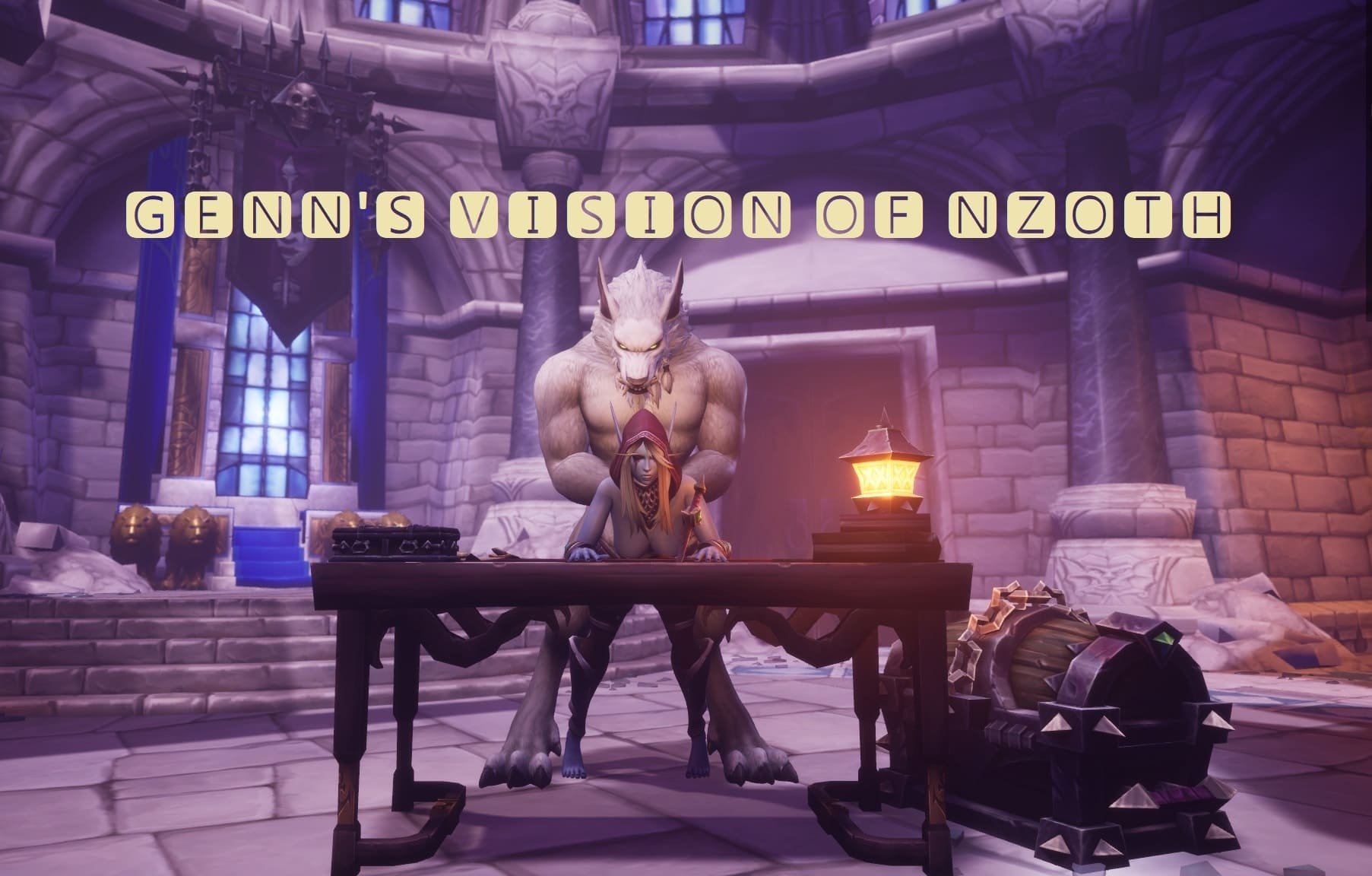 Release date: 2020
Platform: PC/Windows
Censorship: Absent
Language: English
Type of publication: Original
File size: 0.403 GB
System: CPU Pentium 4 2.5GHz, RAM 8GB, DirectX 10, HDD 8GB
World of Warcraft themed sex simulator featuring Sylvanas and worgen.
- added whitelist to expression system so that specific poses like blowjobs etc wont have talking or moaning, while maybe romantic poses wont have loud moans that dont fit the setting etc.
- added a system in the expression system that checks the thrusting speed, and then finds out wether it should run specific expressions. Ex, if the thrusting is slow, dont run loud moans, or aggressive moans etc. This will make expressions feel less random, and more appropriate for the thrusting speed.
- updated cinematic camera to only run specific angles on specific poses so that there is far less character clipping on close ups.
- added 4 new animations.
- updated povs with a system that loads pre defined pov camera angles per pose, so that the user doesnt have to rotate the camera so much when changing poses.
- added a system that checks if a pose has a fairly similar pov angle to the previous pose, and then decides wether to load a new pre-defined angle, or to keep the active user pov angle.
- added 40 new custom cinematic camera angles that are spread across the 5 overall poses. (some angles are shared depending o nthe pose.)
- fixed weights on sylvanas hood.
- made general fixes to the VR support.
Known issues -
- VR menu depending on the pose will be hidden behind objects or limbs in the scene. 
- The VR povs on the 'sitting' pose is not optimal.
The minimum comment length is 50 characters. comments are moderated