Machine Ruin Self-Masurbation Life Of The Sky Temple VR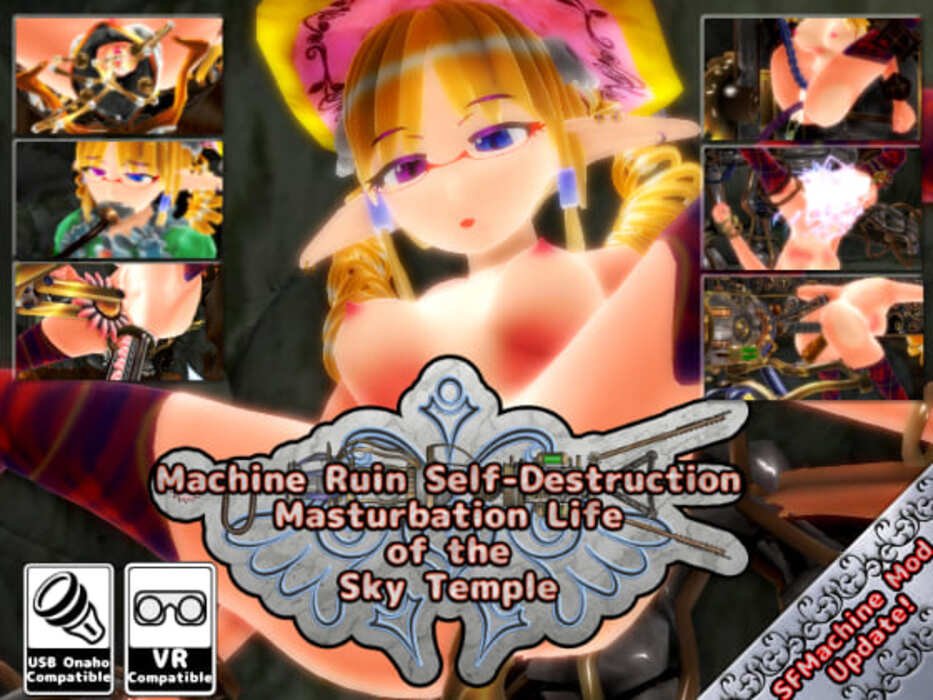 Release date: 2018
Platform: PC / Windows
Censorship: Yes
Language: English
Type of publication: Original
File size: 0.4 GB
System: OS: Windows 7 CPU: intel core i3 +, core i5 + RAM: 4 GB + HDD: 500 MB Graphic: GTX660, GTX1060
Build your own masturbation machine! Combine the machines for infinite variations of masturbation!
You can choose multiple machine parts freely and pursue an intense masturbation experience.
Reach climax and use it to unlock masturbation machines from the cloud buster and reveal its secrets.
The ruined world's destiny depends on your masturbation!
When the elf witch Nagi gets tired of the masturbation machines in a basement, she seeks out a ruined temple at the top floor of the Devil's Castle, which happens to be where wicked masturbation machines from an ancient world are. Excited by the thought of torturous pleasure, Nagi is dedicated to free the machines from The Cloud Buster.
Compatible with VR! Oculus Rift or Vive in SteamVR with hand controllers
The minimum comment length is 50 characters. comments are moderated