RockHardVR: Best WebXR porn games for Meta Quest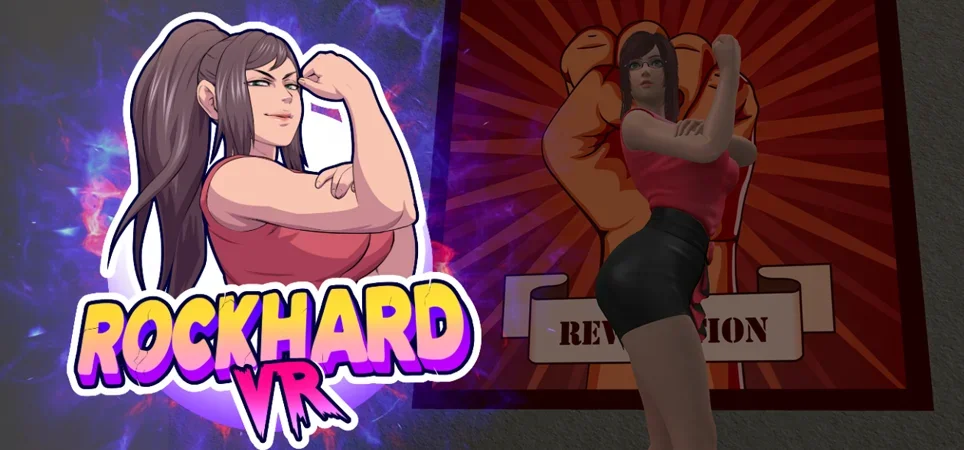 Rock Hard VR introduces a thrilling prospect within the realm of adult gaming, distinguishing itself from the multitude of available VR games. What sets this experience apart is the complete absence of obligatory downloads. Leveraging the capabilities of the Web, it provides a fully immersive virtual reality encounter right within a standard web browser. This falls under the MetaQuest Standalone Game series and operates seamlessly on the Meta Quest Browser. 
Impressively, the graphics of this games are high-quality. The games boasts a style that is remarkably intricate, managing to create characters that exude sensuality and femininity despite the inherent challenges of optimizing assets for streaming. Incorporating the beloved doujin hentai aesthetic from Japanese adult comics into a browser-based VR setting while offering extensive customization choices, RockHardVR endeavors to engage a diverse audience across a broad spectrum of hardware and system setups. The developers have gone as far as designing a unique graphics rendering engine to conquer various hardware challenges.
One notable aspect is that all animations are meticulously handcrafted. This is a rarity in the realm of VR adult gaming due to the time-intensive and costly nature of animation production.
With the promise of hand-tracking for Quest users keeping the future of this game wide open. While the existing in-game options are already impressive, the developer's dedicated efforts suggest even more adaptability and opportunities for exploration in the near future.
Given that the game is available for free, there's no reason to overlook it. Anyone can relish thrilling moments by traversing through varying difficulty levels or even creating a fully personalized experience. Without a doubt, this VR games comes highly recommended for anyone seeking an exciting and immersive adventure.
Best WebXR Porn Games for Meta Quest by RockHardVR
WebXR Sex Pose Simulator
Forge your very own intimate positions with limitless variety and  captivating scenes involving multiple participants. Unveil your personalized scenes to a global audience. Revel in an array of both Japanese and Western voice options. What's more, the game is meticulously designed for MetaQuest hand tracking, seamlessly harmonizing the virtual motions with your own movements.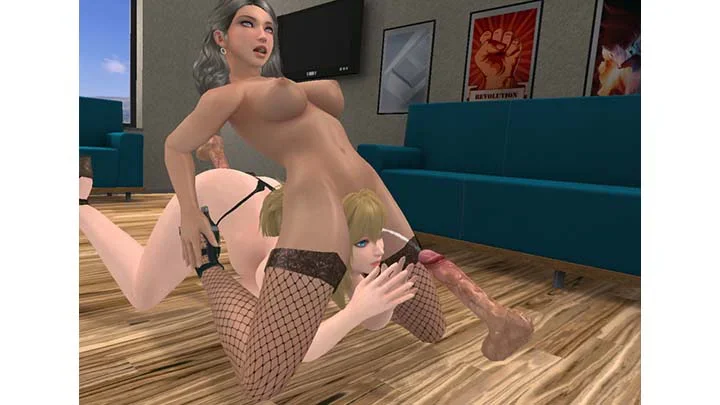 VR Comic
VR Comic presents a captivating virtual reality experience, blending enticing characters with engaging narratives. Within this adult gaming realm, you'll discover a diverse array of tales to explore. Whether you wish to embody a timid newcomer to intimacy or an accomplished Casanova, the choice is yours. You have the option to observe the scene from a third-person viewpoint or step into the shoes of any character within the narrative.
Among the standout attributes of the game lies its unexpectedly comprehensive character customization system. This system enables you to modify the character's traits even in the midst of the story, witnessing her physical attributes evolve as she engages in conversation.
Moreover, the scope of customization extends to numerous other aspects, encompassing buttocks, thighs, waist, attire, and even skin tone. For those inclined, there's the ability to remove certain elements of the male character's anatomy. The entire customization process is facilitated through user-friendly sliders, easily accessible from the main menu. Additionally, you can seamlessly toggle different clothing articles on and off, allowing you to appreciate the character in varying states of undress.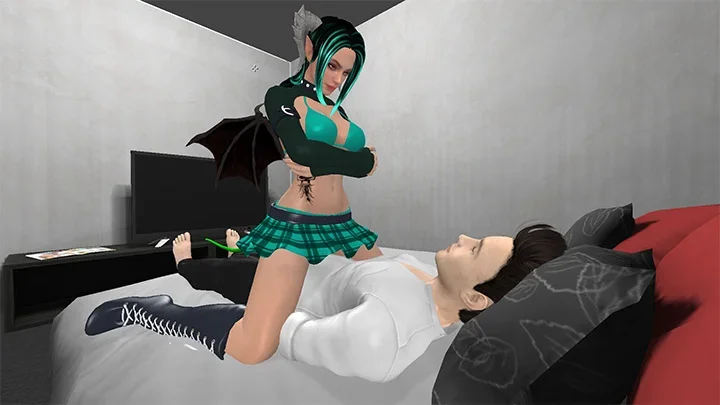 VR Hand Revolution
Embark on an unparalleled level of interactivity through VR Hand Revolution, a groundbreaking adult game set within an innovative web-based platform. Inside this dynamic virtual realm, the graceful movements of the female characters harmonize seamlessly with your hand gestures, resulting in an unprecedented level of immersion. This captivating VR experience offers a diverse array of scenarios, granting you the opportunity to intimately engage with a variety of characters across multiple positions. Meticulously tailored for the Oculus Quest hand tracking technology, the rhythm of these encounters effortlessly aligns with your natural movements, amplifying the authenticity of your interactions.
Within each scenario, two distinct modes take center stage – the foreplay mode and the hardcore mode. The foreplay mode serves as a gateway to acquainting yourself with the alluring characters through a spectrum of virtual interactions. This mode is optimally experienced with controllers. As for the hardcore mode, it marks the point where inhibitions fade and genuine amusement commences. This phase magnificently showcases the capabilities of hand tracking, providing an ideal platform for your virtual adventures to flourish.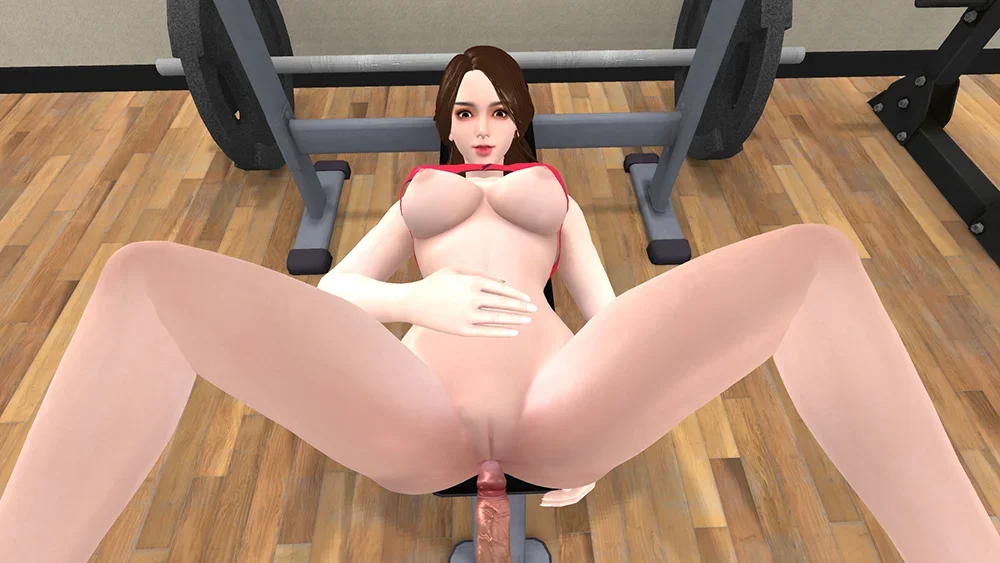 Ero Beat
Ero Beat presents a refreshing departure from conventional VR adult simulations by introducing a genuine gaming experience. Within this unique offering, players are presented with authentic challenges, a clear sense of progression, and an interactive leaderboard. The gameplay involves rhythmic interactions, where you engage in actions such as pinching, grabbing, and playfully slapping an endearing anime character in sync with the music's rhythm.
The capacity to meticulously tailor numerous facets of the interactive characters is firmly within your grasp. From an array of clothing choices to altering eye size, the extent of customization allows you to craft your ideal virtual companion. Furthermore, you can conveniently store your modifications as presets, ensuring that your dream characters are readily available each time you delve into VR Ero-Beat. The option to modify the proportions of various body parts—such as eyes, breasts, hips, thighs, hands, arms, and legs — adds an extra layer of personalization to the experience.
Demo games RockHardVR
The minimum comment length is 50 characters. comments are moderated