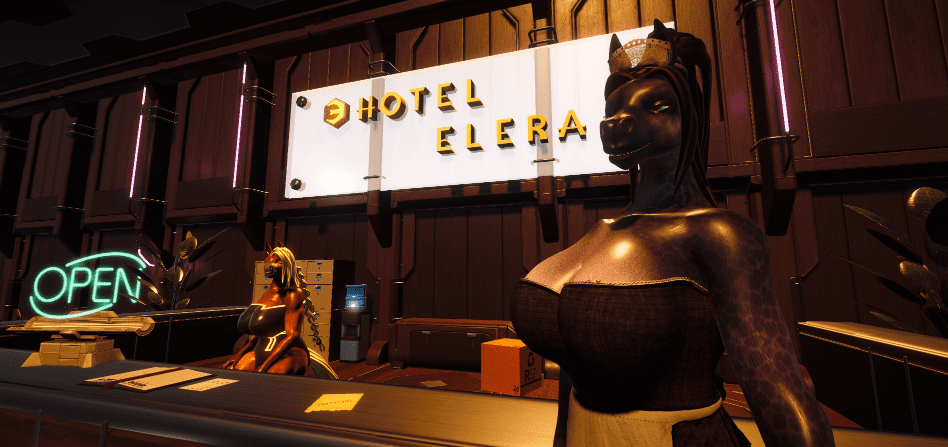 Release date: 2022
Platform: PC/Windows
Censorship: No
Language: English
Type of publication: Original
File size: 1.7 GB
System: OS: Windows 10 x64 / CPU: i5 / RAM: 8GB / VRAM: 1GB / HDD: 2GB
This is a quest game with elements of a visual novel and a dating simulator. You move into the hotel of the future, where you can chat, complete assignments and flirt with its visitors and staff.
Installation is not required, the game folder. The application is launched by the executable file project_elera_city.exe located in the root of the folder.
The minimum comment length is 50 characters. comments are moderated