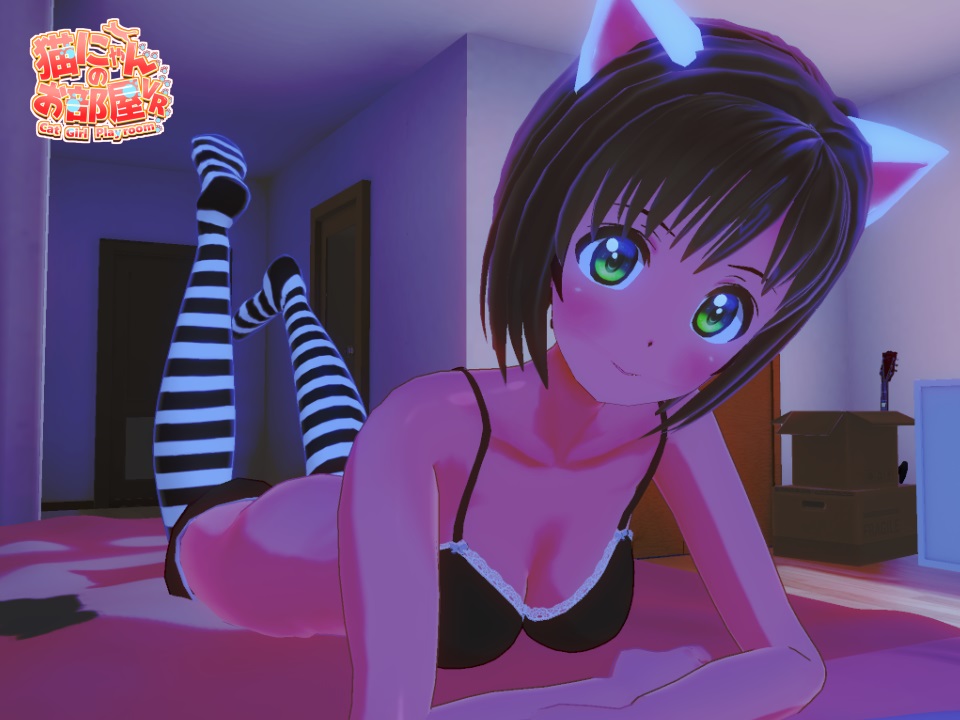 Release date: 2017
Platform: PC / Windows
Censorship: Missing / There is a patch to remove
Language: Japanese
Type of publication: Original
File size: 0.5 GB
System: VR Mode: PCVR headset, Oculus Rift CV1 + Touch or HTC Vive; OS: Windows 7 64bit; CPU: VR Mode - Core i5-4590, PC Mode - Core i3; RAM: 4GB; VRAM: VR Mode - GTX980, PC Mode - Intel HD Graphics 2000+; HDD: 2GB
Let's go and play in Cat Girl Playroom! You can look at her, touch her and just perhaps do something even naughtier!? All in VR! This is a really erotic real time 3DVR game. Even if you don't have VR, no problem! It can be enjoy as a normal 3D computer game too. HTC VIVE: Compatible and tested. Oculus Rift CV1: With a Touch controller and SteamVR we've heard. That it is possible to play from start to end. PlayStation VR, Rift DK Series, Smartphone VR Devices, VIVE Tracker and other such devices are not support.
The minimum comment length is 50 characters. comments are moderated