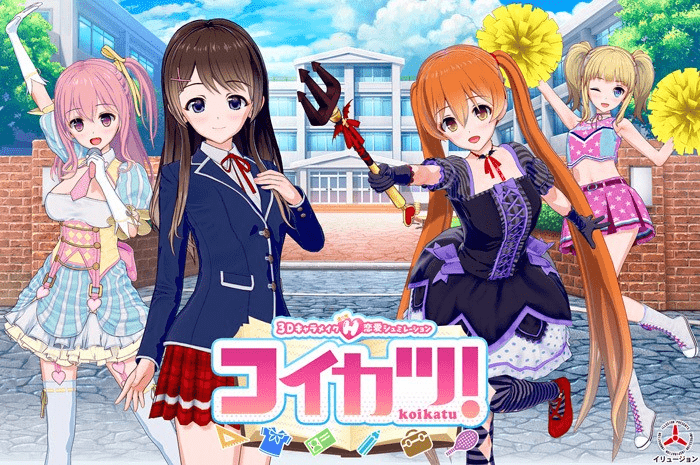 Release date: 2018
Platform: PC/Windows
Censorship: Absent
Language: English
Type of publication: Original
File size: 17.48 GB
System: OS: Windows 7/8.1/10 (64-bit) CPU: Intel Core i3 4000 RAM: 6-8GB DirectX 11 VRAM: 1GB HDD: 40GB
Our hero is a guy who, because of his father's move abroad, decides to start an independent life and moves to a new place, not far from his aunt's house.
Soon it turns out that the aunt took care in advance of which school our hero will continue his education in his new place. And everything seems to be fine...
but only some girls study at this school, well, to the heap, the director at this school, none other than our favorite aunt...
Maybe this is just an aunt's bad joke? Or in this way, at the expense of our hero, she wants to teach young girls to male society?
It seems that we will soon find out about this, and meanwhile, the hero will have to learn in very difficult conditions... Although, what kind of study can there be?
When around, where not to throw a glance, cute and pretty girls who show considerable interest in the only guy in their community...
Well, the hero and heroine of the "Department of Kokatsu" already want to get acquainted... Let's not keep them waiting!
Installation:
1. Unpack. Specify the path where the game will lie.
2. Run "Koikatu Registry Fixer.bat" once. Click any button to close the window. Now the game is registered in the registry.
3. Launch "FlashLauncher.exe" and enjoy a fully customized game.
P.S.
4. (Optional, if you want to add your save + character cards) - move your "Save & chara" folders from "Userdata" to this game.
In the distribution there is a pack of 6000+ character cards (nyashki / interesting/famous in anime, without any horror stories) from different resources (the root of the distribution - "chara.zip") and full save "[Tools]\[Tool] OPTIONAL 100% SAVE". Copy and replace the game in the folder "Userdata".
5. (Optional, if you want to update the mods) - run the "Mod Update Tool.bat" and "Update side loader mod pack".
6. If you are using a studio, run "Chara Studio Mode-Switch. bot" once and turn on the studio mode.
Recommendations:
- The path to the game should be short and without Russian letters. For example, "G:\Koikatu 5.8 FREE-FlashBangZ".
- It is advisable to install on an SSD drive, if available. The game often accesses a large number of files. There are a lot of subloads / downloads. On the HDD, the time will increase significantly and the lags/freezes will be greater.
- The first run of the game, after you collect your character class, may be long, laggy. As soon as the game loads all the clothes, accessories (in each time period morning / day / evening your costume), the lags will decrease to a minimum.
You can try to disable the display / loading of all accessories or only those that are on the head in the settings. It might help. You may need to restart the game.
- If there are a lot of cards, the character editor will take much longer to load. Loading a single character can vary from 1-2 minutes with ~100 maps in the "UserData\chara" folder on the SSD drive. For HDD, everything is much worse.
- Save more often to avoid unpleasant situations with possible bugs or incorrect actions in relation to the heroes.
The minimum comment length is 50 characters. comments are moderated