What are VR glasses games ?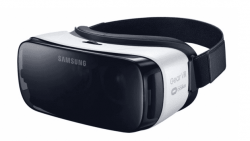 VR glasses are becoming very popular, as they allow you to completely immerse yourself in the virtual world and feel the beauty of the corresponding toys. But this is only possible if the glasses are of sufficient quality. They are designed to watch VR content, watch movies, play games!
There are several main types of such VR devices: stand-alone, for connecting to a PC, and for smartphones. Virtual reality helmets for consoles stand out in a separate category. However, there are not many of them.
The choice of a particular device depends on what the user wants to get from it. In some cases, budget glasses are enough, into which a smartphone is inserted. But when it comes to true virtual reality, then you need to buy a powerful gaming PC in the bargain. You also need to know what kind of content you need glasses for, if these are games for PSVR, then you can't do this without a PS console and glasses!
We will consider the most popular models that are used in VR games.
Samsung Gear VR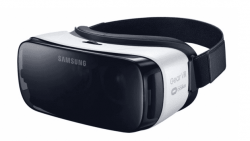 This product can work with Android smartphones with a screen diagonal of 5.1 to 5.7 ". There is a special universal mount inside the helmet that allows you to securely fix the phone. The glasses themselves have sensors such as an accelerometer, gyroscope, and proximity sensor.
The helmet supports smartphones such as Samsung Galaxy Note5, S6 edge +, S6, S6 edge, S7, S7 edge. It is also possible to work with modern flagships. The glasses have a viewing angle of 96 °. The device is powered by a battery. There is a special socket for connecting a charger. There is a focus adjustment option.
Price: from 200$
Customer rating: 4.4.
Dimensions: 202x93x116 mm.
Weight: 318 g.
Features: some VR games require a dedicated controller that is not included. It must be purchased separately.
HTC Vive Pro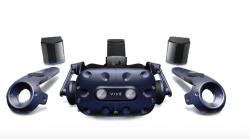 Includes built-in microphone, front camera, HDMI & USB 2.0 ports, USB-C 3.0, DP 1.2, Bluetooth, SteamVR Tracking, Precision Eye Tracking. An AMOLED display with a refresh rate of 90 Hz and a resolution of 1440x1600 for each eye is installed. Therefore, the picture is always of high quality.
Built-in sensors such as accelerometer, gyroscope, proximity sensor. It is possible to adjust the interpupillary distance, as well as adjust the focus. The set also includes a motion controller and an external position sensor in space. The built-in headphones produce pretty high quality sound.
The helmet requires a PC with an NVIDIA GeForce GTX 1060 or AMD Radeon RX 480 graphics card, an Intel Core i5-4590 or AMD FX 8350 processor, at least 4 GB of RAM, DisplayPort 1.2 video output, a USB 3.0 port and Windows 8.1 on board.
Price: from 1 500$
Customer rating: 4.9.
Dimensions: no data.
Weight: not available.
Features: the kit is also capable of working in augmented reality. But this requires a special program.
Oculus Rift S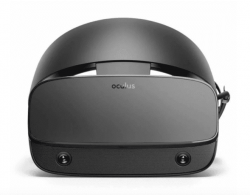 This highly popular VR headset comes with five built-in Oculus Insight motion tracking cameras, two Oculus Touch controllers, and built-in speakers with very good sound. The integrated AMOLED display has a resolution of 2560x1440 pixels. Screen refresh rate 80 Hz.
A classic connection socket (3.5 mm mini Jack) is provided for headphones. The motion controller has a unique design that allows it to be used without problems, even in a limited space. All components are made of fairly high quality and the helmet does not cause discomfort when worn for a long time.
These VR glasses can only work with a PC with an Intel i3-6100 or AMD Ryzen 3 1200 processor, an NVIDIA GTX 1050Ti or AMD Radeon RX 470 graphics card, 8 GB of RAM or more, DisplayPort 1.2, USB 3.0, and an OS Windows 10 on board.
Price: from 600$
Customer rating: 4.7.
Dimensions: no data.
Weight: not available.
Features: This helmet has a fixed pupil distance. Therefore, it is not suitable for all users.
Sony PlayStation VR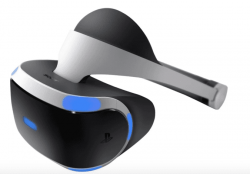 This product is intended for use exclusively with the Sony PlayStation 4 console. It is equipped with an OLED display capable of delivering 960x1080 pixels to each eye. The display refresh rate ranges from 90 to 120 Hz. Depends on the specific game. The viewing angle of the installed lenses is 100 °.
The helmet comes with a PlayStation camera, VR Worlds game, processor module, connection cable to a virtual reality helmet, HDMI cable, USB cable, stereo headphones, AC adapter, AC power cable. Sensors such as accelerometer and gyroscope are used.
It is not difficult to wear a helmet for a long time with a sufficiently large weight. It's all about the unique fixation system. This console helmet is one of the best in its price segment. The developers promise realism. And there are no prerequisites not to believe them. You can feel the full volumetric effect. This is evidenced by the reviews of the owners of the helmet. Even though this headset does not provide a 4K picture.
Price: from 280$.
Customer rating: 4.7.
Dimensions: 185x185x277 mm.
Weight: 610 g.
Features: Some games require a dedicated Move controller. But it needs to be purchased separately.
This list is not complete, it can be continued for a very long time to describe each VR device, but we will do this in the next articles!
The minimum comment length is 50 characters. comments are moderated